Events
Arkane normally exhibits at between 6 – 10 shows and exhibitions throughout the year and has a permanent display at the Cotswold Craftsmen Gallery in Market Street, Nailsworth, GL6 0BX.
The gallery in Nailsworth  is open Wednesday- Saturday, 10am-4pm . Check the gallery website for info on duty days – www.cotswoldcraftsmengallery.co.uk  *** The gallery is currently closed until May 17th while we are away at Malvern Spring Festival ***
You can also call in at my workshop and gallery at Hallidays Mill in Chalford, GL6 8NR ! Give me a call to check I'm there if you're coming especially or to make an appointment

AND… you can now also buy my work on The British Craft House. So check that out at https://thebritishcrafthouse.co.uk
Events for 2023
May 11th – 14th – Malvern Spring Festival , Three Counties Showground, Worcestershire WR13 6NW www.rhsmalvern.co.uk
First outing of the year in the Wye Hall with the Cotswold Craftsmen. We have many new members this year so definitely worth coming to find us amongst all the other amazing things to see and buy at this event.
July 15th  -Stroud Country Show, Stratford Park, Stroud  https://www.stroudshow.co.uk
Our lovely local show with something for everyone – crafts, animal, plants, food, live music, fun and games

July 22nd – 29th – Three Choirs Festival, Gloucester Cathedral grounds,  https://3choirs.org
I will be exhibiting at this lovely festival alongside members of the Cotswold Craftsmen and Herefordshire Guild of Craftsmen. Our marquee will be on the green in front of Gloucester Cathedral, and will be open from 9am – 7.45pm. I won't be there all day everyday so do get in touch if you'd like to know when I will be there.
September 22nd – 24th – Malvern Autumn Show, Three Counties Showground, Malvern, Worcestershire WR13 6NW www.malvernautumn.co.uk
Back in the Wye Hall with the Cotswold Craftsmen

 October 28th – 31st  -Great Oak Hall, Westonbirt, The National Arbortetum,  Nr. Tetbury, Gloucestershire, GL8 8QS www.forestryengland.uk
An amazing venue in an amazing setting! Perfect place for a day out, enjoying the spectacular Autumn Colours at the Arboretum , grabbing a bite to eat and browsing around quality crafts in the Great Oak Hall ( and hopefully buying some!) This is a stewarded show so get in touch if you'd like to meet up there

Permanent display at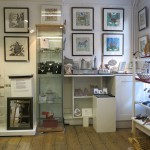 Cotswold Craftsmen Gallery, Nailsworth
Now open Wednesday – Saturday, 10am – 4pm
Workshop and Barking Dog Gallery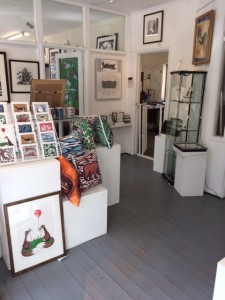 Arkane is now well settled in to the workshop in Chalford along with Nat Morley (woodcut prints)  at Hallidays Mill in Chalford, London Road, Stroud, GL6 8NR (1a and 1b, right at the front of the building).  We have also recently been joined by Sue Green who does textile work. The foyer area has been turned into a splendid gallery area (by our fab land-lord!) and we are displaying work there too. We call it the Barking Dog Gallery

Unfortunately, my beautiful and beloved barking dog Toby is no longer with us but we keep the name in his memory.
We are now open t0  the public again! Nat and I are both back working at our workshops (but we are both easily distracted….

Check out the new and available pieces page to see some of the pieces in stock  and see details of how you can still purchase them.
Many thanks for your continued support of local businesses and artists :-))