Events
Arkane exhibits at between 6 – 10 shows and exhibitions throughout the year and has a permanent display at the Cotswold Craftsmen Gallery in Market Street, Nailsworth, GL6 0BX. Work can also be viewed by appointment at my workshop in Chalford, GL6 8NR. Be lovely to see you at any of these shows so do make yourself known if you venture along

The gallery is manned on a rota system by members of the Cotswold Craftsmen so do let me know if you would like to know which days I am doing my stint!
Events for 2018
Some events are yet to be finalized so please do check before setting out!

Please also contact me for further details.
Hyde End, Great Missenden
YAHBOO!!! Was very much looking forward to the first show of the year BUT due to the weather conditions and a water logged site, the show at Great Missenden has been CANCELLED! You can still see some of the pieces that would have been at the show on Instagram,  hazel_morris_arkanejewellery  or on the new work page.  Or of course visit theCotswold Craftsmen Gallery in Market Street, Nailsworth, GL6 0BX or my workshop at Hallidays Mill in Chalford, GL6 8NR
April 6th/7th/8th – Middlegrove farm, Hyde End, Great Missenden, Bucks – CANCELLED

http://livingheritagecountryshows.com/
RHS Spring Show, Malvern
The Spring Show at Malvern is always a good one! With so much to do and see, don't forget to visit Bay 2 of the Wye Hall, where The Cotswold Craftsmen, along with the Hereford Guild of Craftsmen and the Worcester Guild of Designer/Makers, will be exhibiting very high quality, hand-crafted items for sale. Meet the makers – including me:-)!! –  to discuss work and possible commissions. Check out the links below for more details.

May 10th/11th/12th/13th- RHS Spring Flower Show, Three Counties Showground, Malvern
https://www.rhs.org.uk/shows-events/malvern-spring-festival
http://www.cotswold-craftsmen.org/exhibitions/
Another Beastly Art Exhibition
Jane Vernon, Nat Morley and myself have been exhibiting together under the 'Beastly' banner for many years! As the name suggests, it is inspired by our combined love of animals and nature and for anyone that shares this fascination,it's a 'must see' exhibition.  And even if you don't think you are that 'Beastly', why not take a look anyway!
Occasionally we have guest exhibitors and this year we are very happy to have John Button joining us. John carves amazing wildlife sticks and sculptures that you just have to stop and look at

Check out the links below for more details about the exhibition and the makers.
May 23rd-29th – Another Beastly Art Exhibition, Lower Slaughter
http://craftsingloucestershire.co.uk/events/beastlyMay18.htm
Blenheim Flower Show
So! Getting ready for Blenheim now! Weather looks like it may be kind to us so fingers crossed for a sunny weekend! I will be exhibiting in the Cotswold Craftsmen marquee, along the main walkway from the entrance to the Floral Marquee so do pop in and say hello, maybe even treat yourself to something shiny or commission something really special. Hope to see you there:-)
June 22nd/23rd/24th – Blenheim Flower Show, Blenheim Palace, Woodstock, Oxon
https://www.blenheimpalace.com
July 7th/8th- Tetbury Market Hall, Tetbury, Glos.
Blenheim done! And a lovely weekend it was too

Hoping for a good weekend at Tetbury too..Will be open for business from 10am – 5pm Saturday and Sunday. The outside market will be there also downstairs on the Saturday so even more reason to stop by

http://www.cotswold-craftsmen.org
July 28th – Aug 4th – Three Choirs Festival, West Bank, Hereford
 NEXT SHOW!!

Bit of a break from shows now to restock and get on top of commissions! But it will be the end of September before we know it I suspect! So hope to see you at Malvern in the Autumn. Or anytime a my workshop of course :-))
Check out the new and available pieces page to see some of the pieces in stock at my workshop and the Cotswold Craftsmen Gallery in Nailsworth where I always have a display of work for sale.
September 29th/30th – RHS Autumn Show, Three Counties Showground, Malvern
https://www.rhs.org.uk/shows-events/malvern-autumn-show
October 23rd – November 4th – Autumn Colours, Westonbirt Arbortetum, Westonbirt, Glos
https://www.forestry.gov.uk/westonbirt
Permanent display at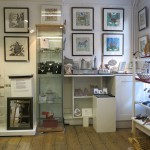 Cotswold Craftsmen Gallery, Nailsworth
Tuesday – Saturday 10.00 am – 5.00 pm
Workshop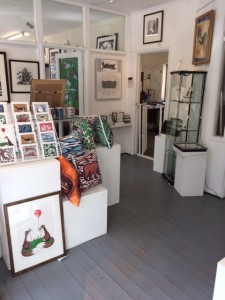 Arkane is now well settled in to the workshop in Chalford along with Nat Morley (woodcut prints)  at Halliday Mill in Chalford, Stroud, London Road , GL6 8NR (1a and 1b, right at the front of the building).  The foyer area has now been turned into a splendid display area (by our fab land-lord!) and we are displaying work there too. If you see me in there when passing by, you are welcome to knock on the door – I may even let you in

  Or call ahead if you would like to make an appointment  – 07961 914 957.